■Kyowa Kirin has integrated its annual report and corporate social responsibility report, and published it as a single "Annual Report" since FY2012.
■We have published this report to help investors understand the Kyowa Kirin Group's vision, strategies, operating conditions, and future image, referencing the IIRC -International Integrated Reporting Framework- and Guidance for Collaborative Value Creation released by Japan's Ministry of Economy, Trade and Industry.
■Although it may include information concerning pharmaceutical products (including products under development), it is not for the purpose of promoting, advertising, or medical advice.
Fiscal Year 2021 (January 1 - December 31, 2021)
May 20, 2022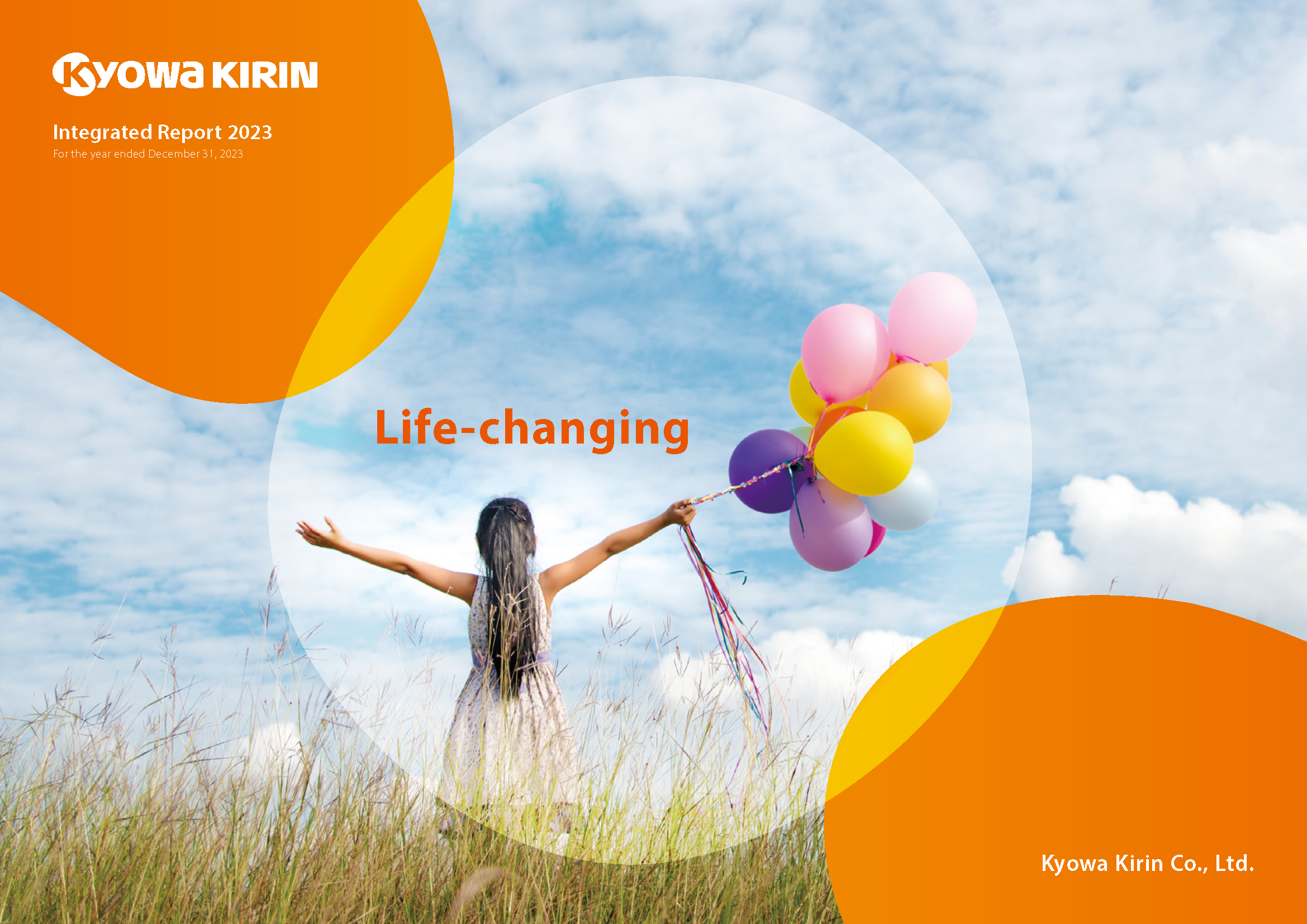 Fiscal Year 2020 (January 1 - December 31, 2020)
May 28, 2021
Fiscal Year 2019 (January 1 - December 31, 2019)
April 14, 2020
Fiscal Year 2018 (January 1 - December 31, 2018)
April 19, 2019
Fiscal Year 2017 (January 1 - December 31, 2017)
April 2, 2018
Fiscal Year 2016 (January 1 - December 31, 2016)
March 30, 2017
Fiscal Year 2015 (January 1 - December 31, 2015)
March 31, 2016
Fiscal Year 2014 (January 1 - December 31, 2014)
May 19, 2015
Fiscal Year 2013 (January 1 - December 31, 2013)
May 16, 2014
Fiscal Year 2012 (January 1 - December 31, 2012)
June 24, 2013
Fiscal Year 2011 (January 1 - December 31, 2011)
December 31, 2011
Fiscal Year 2010 (January 1 - December 31, 2010)
December 31, 2010
Fiscal Year 2009 (April 1 - December 31, 2009)
December 31, 2009
Fiscal Year 2009/3 (April 1, 2008 - March 31, 2009)
March 31, 2009
Fiscal Year 2008/3 (April 1, 2007 - March 31, 2008)
March 31, 2008