Basic Views
The Company carries out business activities, based on our philosophy that "The Kyowa Kirin Group companies strive to contribute to the health and well-being of people around the world by creating new value through the pursuit of advances in life sciences and technologies." To realize this philosophy, the Company established its organizational structure and mechanisms for corporate management, and implements necessary measures. Recognizing that it is important to increase the transparency in corporate management and strengthen the oversight of the management in order to continuously increase corporate value, the Company established the "Corporate Governance Policy" for the purpose of further improvement of corporate governance, in line with the intent of the Corporate Governance Code implemented in Japan.
Corporate Governance Policy
Basic Structure
The main bodies in the Company's management structure are the Board of Directors and the Audit & Supervisory Board, both of which are bodies of a stock company stipulated in the Companies Act. The Company put in place specific mechanisms for enhancing the management functions and increasing management efficiency as follows.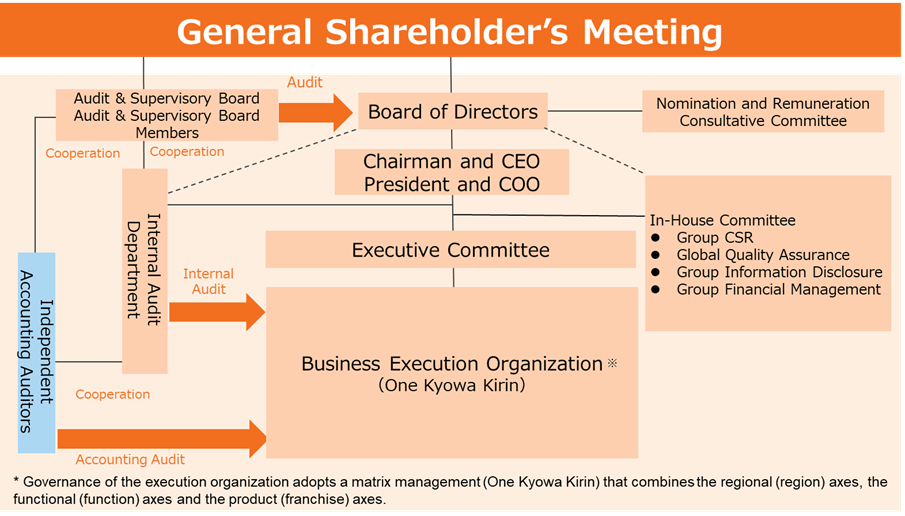 Corporate Governance Report